You have probably read countless articles about digitization and how you can best achieve this. Each company tells it from its own experience and market information. If you pay attention, you see one thread at the companies that do well, such as Bol.com, Coolblue, Picnic, Hema, Netflix and so on.
What is that thread then? That is one disciplined mindset for process efficiency, customer satisfaction and quality progression. You must therefore first have a vision, many elements of it you can look up at similar companies in your industry that do it very well. But the "fire" you must determine yourself; how do you want to be seen? What should people think about when they hear or see your brand? To get that far we first have to lay the foundation firmly. After all, you do not build a house on loose sand either. That's why this one 7 tips of us who hopefully help you a bit further.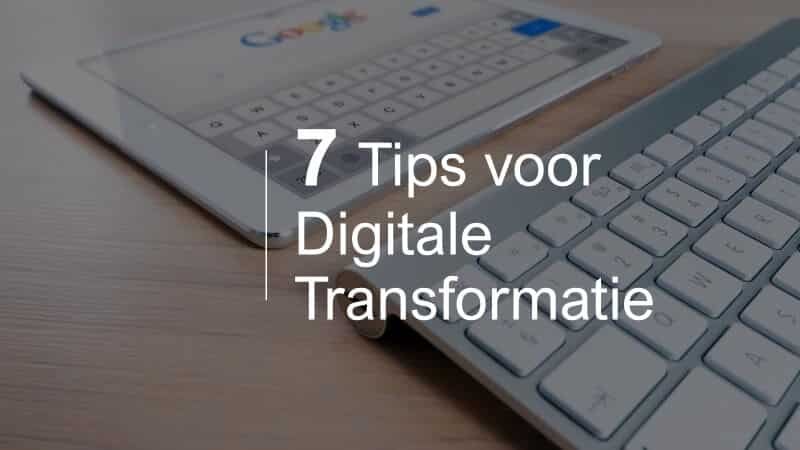 1. Look at digitization as you look at personnel.
Personnel are usually the biggest cost and the biggest strength of a company. But an employee must make money. There are usually three criteria on which staff are assessed, the same criteria also apply to Digitization:
a) Does Digitization yield money?
Where you immediately earn your money back with staff, IT investment is always for the middle to long term. It will always yield money if you implement it with the right people. How much that is depends on what exactly is done and the corresponding expectations.
b) What is the impact on the team?
Does the product take work off your hands, creating time for other things that have not yet been digitized? Do employees like to work with the new system? Do they see any improvement points and do they find the work they do more fun? Involving new staff or retraining existing staff can be pricey. Digitization can make the work of staff a lot more fun, which has a positive effect on the course within an organization.
c) Does the digitization process suit the future of my company?
For example, will the custom software that lets you develop have any limitations in the future or negatively affect your competitive position? Then it may be time to start again or make other choices; the idea that you have ever finished digitizing is an illusion.
I believe that when you look at digitization through these glasses, you digitize more intelligently. That will not only improve your operating result, it will bring your staff more fun and enable your company as a whole to innovate and stay ahead of competitors.
2. Identify the biggest annoyances of your company.
What are the obstacles that you and your employees experience on a daily basis? There are undoubtedly a few. Map this together with your employees in the next meeting. By having a helicopter view of the processes and bottlenecks, business process consultants can come up with a solution much faster. Do not buy new software or hire a new employee, but first get insight into where things are going badly. You may be able to resolve some obstacles yourself directly.
3. Put your entire company in the Cloud
Almost half of all SMEs send the invoices only digitally and that number is growing. Digital invoicing only offers advantages, you can process everything faster, automate your reports (also for sales tax returns) and minimize the risk of errors. The same applies to other industries such as CRM, Purchasing, Stock Management, Online Marketing and more. There are many SaaS (Cloud platforms) that have everything under one roof. Do well in the price / quality ratio while orienting on this.
4. Provide an always up-to-date, modern website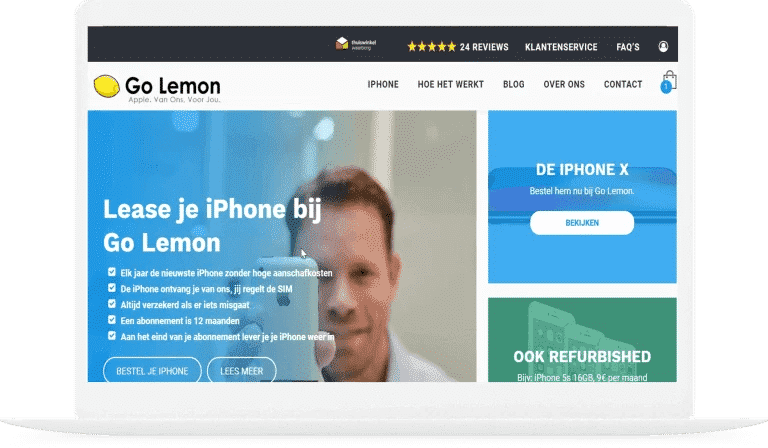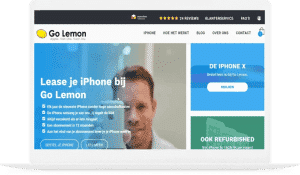 Many entrepreneurs see their website as a side issue, put something on the site once a year and then again a long silence. That is a shame, because research shows that the decision whether or not to buy is already 70 percent fixed before that customer contacts you. They do this by analyzing your digital presence on a number of criteria; visit the website, read reviews and compare yourself with the competition.
a) Choose a good one CMS system that allows you to manage your entire website. We advise WordPressThis system is, contrary to what some claim, grown to such an extent that it is also embraced by large companies and governments.
b) Choose a relevant one Design. Make sure that the design of the website allows your brand to come into its own. Pay attention to the colors, font and style when looking for or creating a theme.
c) Create the site Responsive. Google rank the website first responsiveness and then on Desktop experience. Make sure your website looks good and readable on all screen sizes; mobile, tablet and desktop. Of course there are more factors than these three, such as site performance, safety and more. But these three form the basis.
5. Make yourself findable online
Make sure your customers can find you quickly when you need services or products. More than half of all searches are now location-bound. Focus on Local SEO. You then have less competition, you become more relevant locally and you respond to the immediate need of the customer.
Imagine you have a flower shop in Amersfoort. People will usually type "Flower shop" in Google and the search engine will add the location of the user in the background in the background, so it will automatically become "Bloemenwinkel Amersfoort". These are two golden keywords that you can set in the SEO section on your website.
Via Google My Business make your company locally findable on Google and Google Maps.
6. Invest in CRM software

What is the engine of all companies? Of course, that is sales in order to generate turnover. We see that many companies still work with Excel to manage large numbers of customers. Although Excel is an excellent tool for many reporting tasks, it is a caveman in the field of CRM. There are so many CRM systems nowadays that you no longer see the forest through the trees. What you should pay special attention to when choosing is paying attention to the integration with your other systems. You prefer to go 1 system work to close deals, start projects and invoice. That is also possible nowadays, but again our advice: pay attention to price / quality ratio during the research.
7. Ensure good Integration between business applications
Imagine you have a CRM system with a nice overview of all your customers and leads. Now you want to set up an e-mail marketing campaign for the leads. How do you ensure that only your leads receive the e-mails? So ensure a seamless link between the business applications. That is how we use it Zoho that has all business applications and everything connected. There are also alternatives such as Salesforce or Hubspot, but they are usually too expensive for SMEs and do not cover all business departments within their capabilities. For example, you want a customer to be invoiced automatically after a project has been completed or product has been delivered. And that reminders are automatically sent if necessary.
Or imagine that you have a stock management system, as soon as the stock reaches a certain threshold, you want it to be automatically ordered from the supplier and that (purchase) invoices are automatically processed in the accounts. This and more are important consideration factors that you have to make when starting your digitization. Do you have questions? Do not hesitate to contact us contact to record or post a comment below. Thanks ????