Tax Mapping
In this step we need to ensure we have setup Tax rates for all our products, even if we are not using any tax rates. This is required by Zoho to sync items and to create orders.
Setting up Tax rates in Zoho Inventory: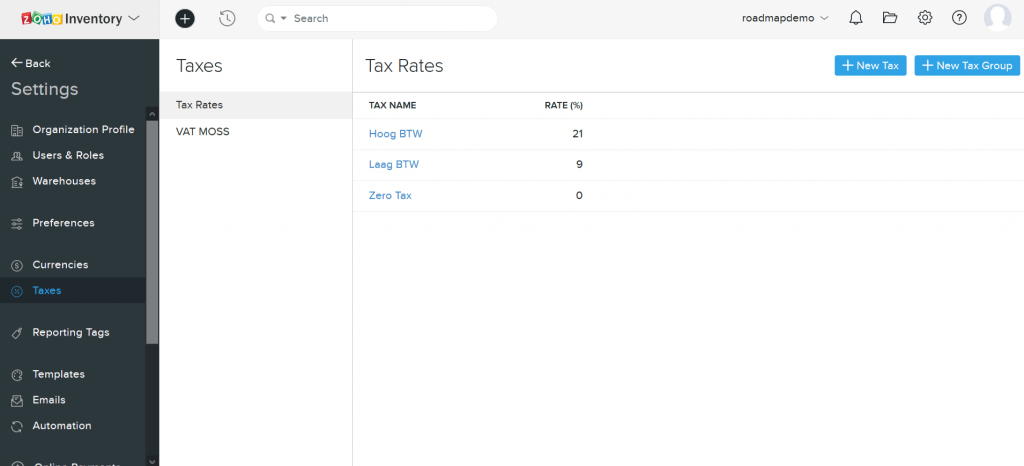 Next: please ensure you have also at least a standard tax rate in your WooCommerce Tax settings, even if its 0%!
Then go to the Tax Mapping tab of the plugin and map all the tax rates of WooCommerce with that of Zoho Settings (dropdown rates).
VAT Exempt: if you are having orders that are Vat exempt, then you also need to select a 0% tax rate for this option.