Data Sync
*Please do not skip this step!
Before we start the sync, please ensure you have enabled "Categories" in your Zoho settings > preferences > items.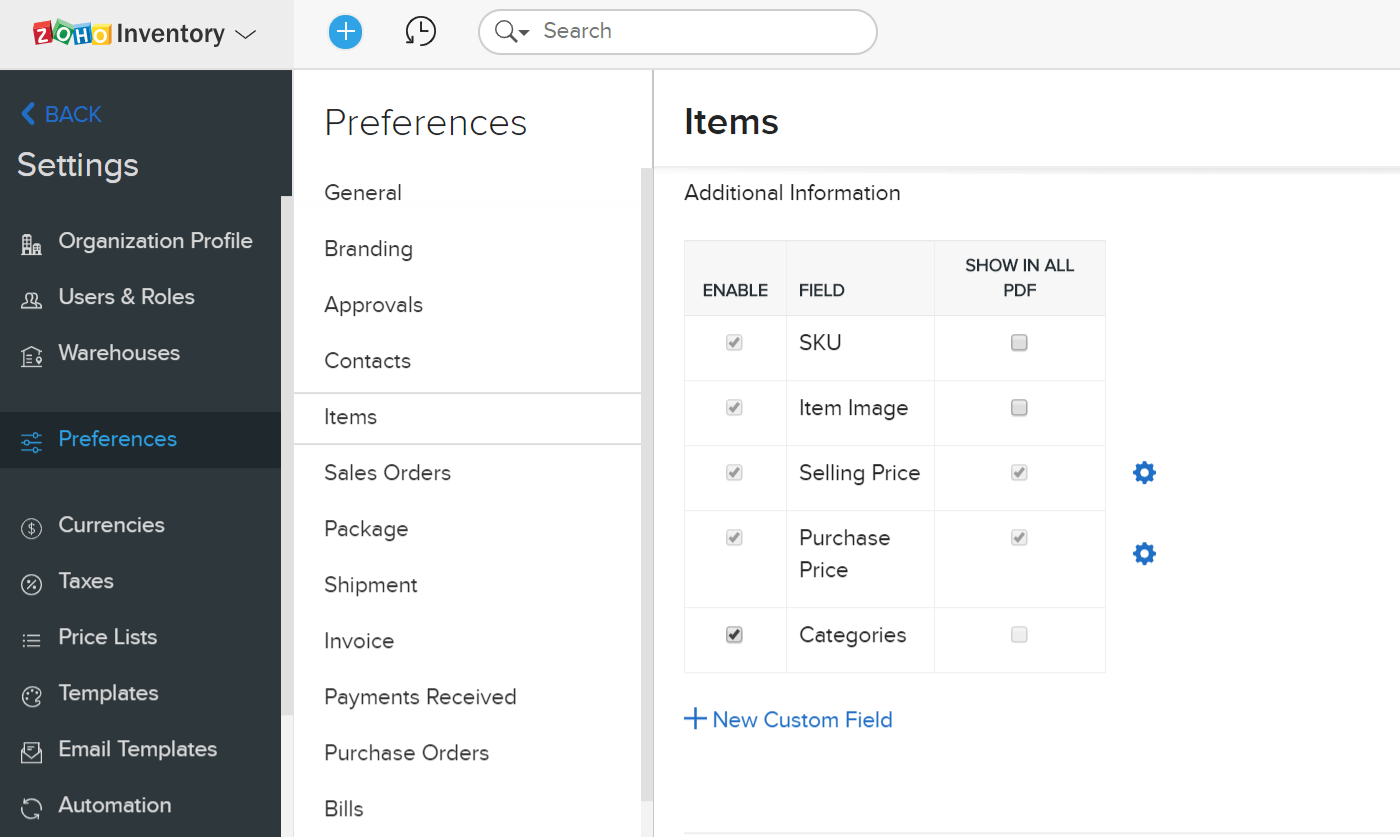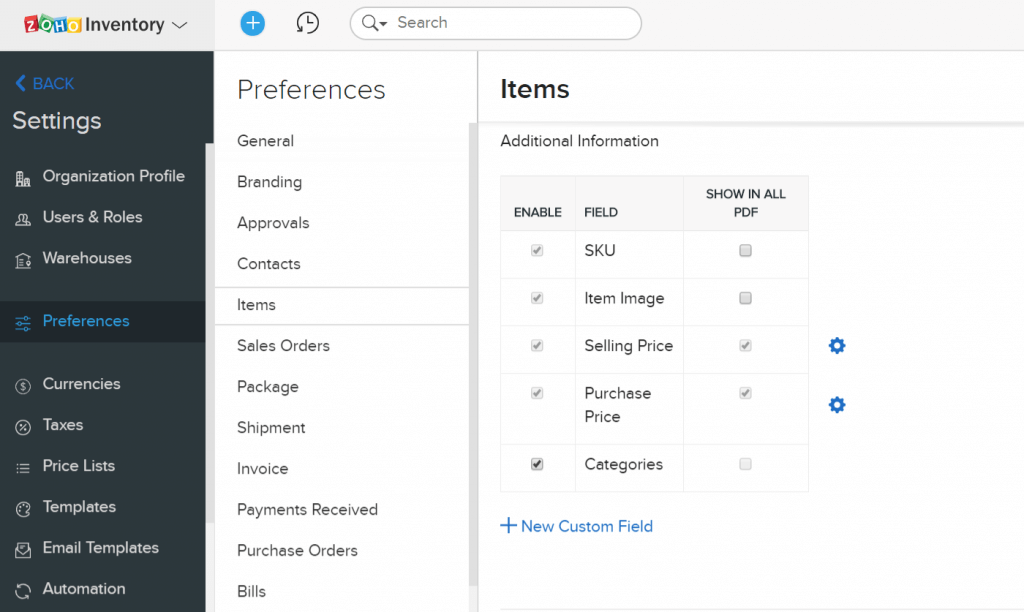 After mapping the taxes, we will start syncing the items. Please ready below carefully.

1. First click on the "Categories Sync" button.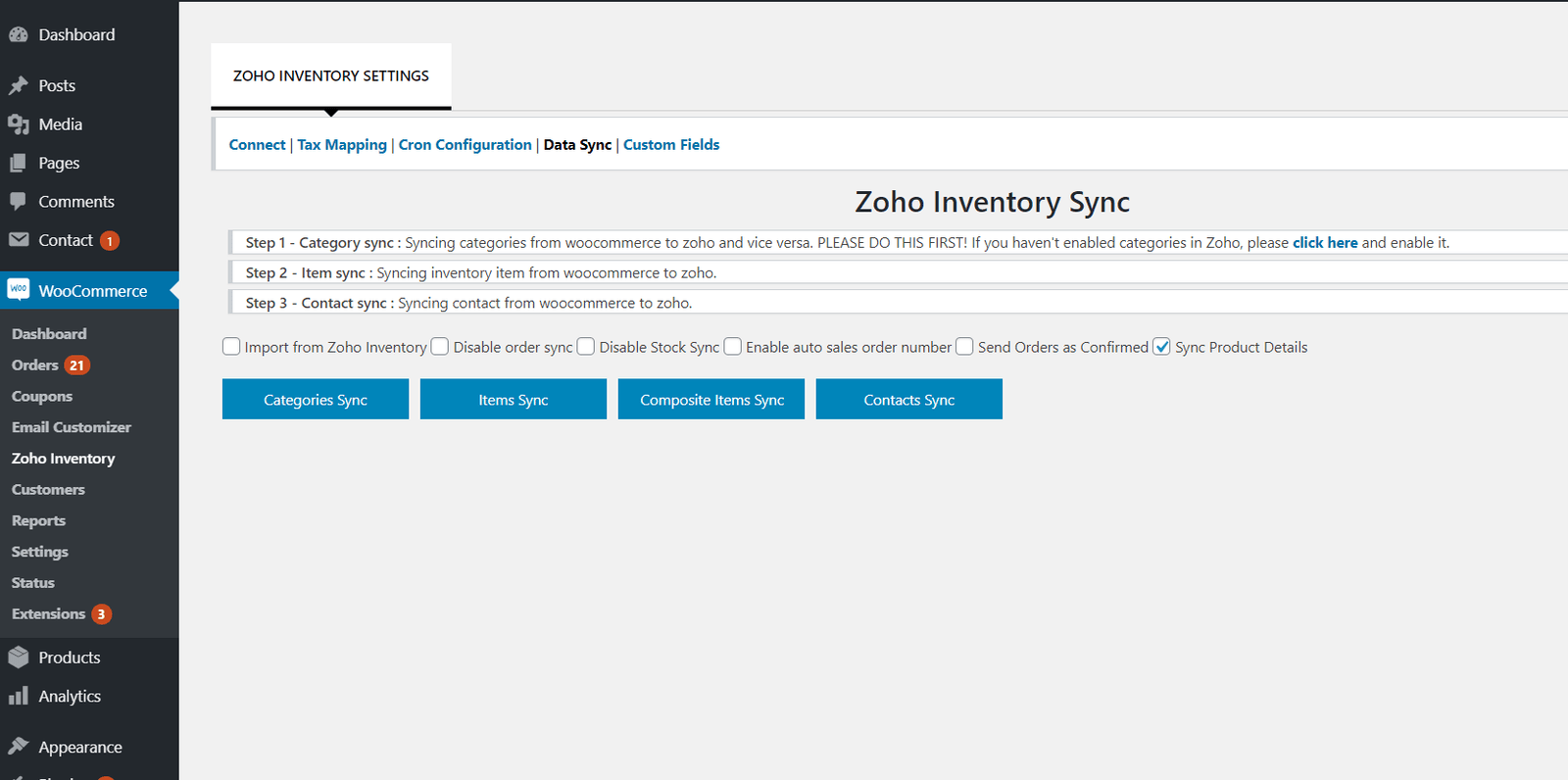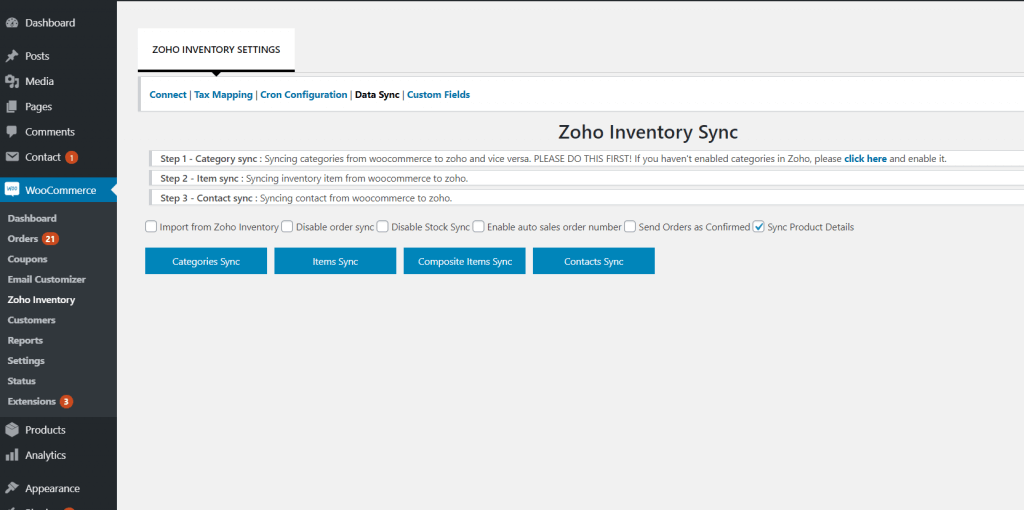 Syncing from Woo to Zoho
2. Then click on the "Items Sync" button to sync simple and variable items.
3. Then click on "Composite Items Sync" if you are using Product Bundles (only for Pro version).
---
Importing from Zoho
You can also import the items & contacts that are in Zoho Inventory but not in WooCommerce. To do this, simply enable the checkbox "Import from Zoho Inventory" and click on the sync button(s) again.
Enable auto sales order numbers
You can also enable this to use the Zoho auto-generated sales order numbers instead of the woocommerce order numbers. When this is enabled, the woocommerce order numbers will be sent as the order reference like this: "WC-xxxx".
That way you still know which WC order it is.
Send Orders as Confirmed
We normally create the orders as "Draft" in Zoho Inventory, to allow you to double check the orders and confirm the orders manually. By enabling this option, we will send the orders as "Confirmed" to allow you to use your automated workflow processes.
Rest assured, we never sync orders that have the status "Failed".
Sync Product Details
By enabling this, the plugin will also sync the Weight and Dimensions of the product to Zoho and vice versa.