Custom Fields SO
Since version 1.4.0 we have introduced a new big feature: Custom Fields of Sales Order.
Now its possible to map custom WC checkout fields with custom Zoho Sales Order fields. This is a relatively easy process, even if you are non-technical. We will explain this step by step 🙂
*Note: in this tutorial, we assume you have already configured Custom Fields in Zoho and in WooCommerce. If not, please follow the Zoho Inventory documentation and do that first, as well as install a Checkout Custom Fields plugin in your WooCommerce store.
How to find the Zoho Custom Field ID:
Download Postman API tool, install and launch the app on your Desktop/Mac.
Create a new GET request and use the Zoho Inventory API endpoint to pull an existing Sales Order with a custom field. If you don't have one, please create a dummy order in Zoho Inventory. Then follow this guideline: https://www.zoho.com/inventory/api/v1/#Sales_Orders_Retrieve_a_Sales_Order
Create two parameters: "authtoken" and "organization_id" and simply copy and paste those from the plugin connection tab.
In the URL, add the Sales Order Number that you also see in the URL bar in Zoho Inventory.
Click now on SEND to retrieve the JSON object.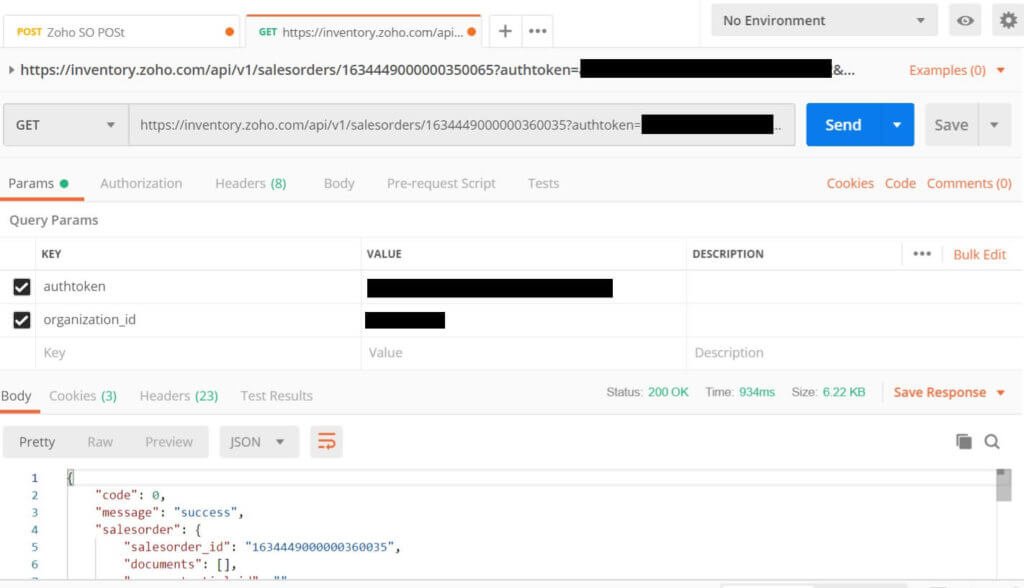 7. Now scroll down and you will see the Custom Fields almost at the end. It will look like this: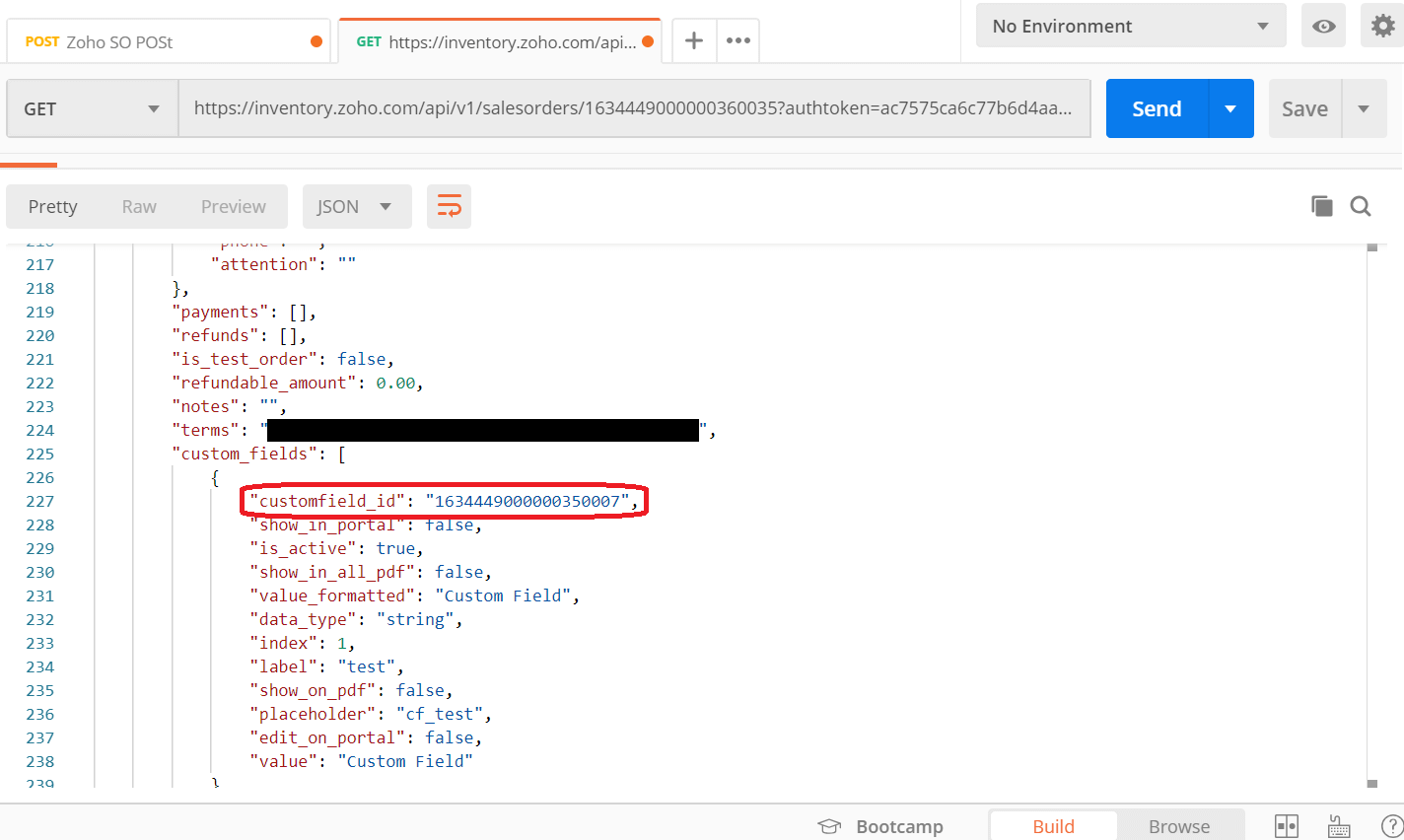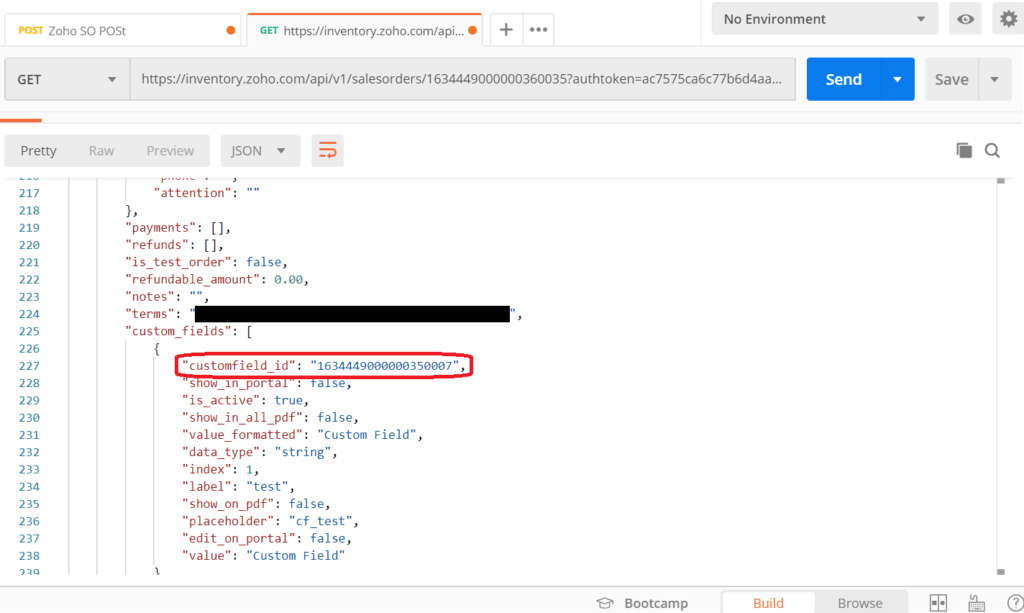 End result: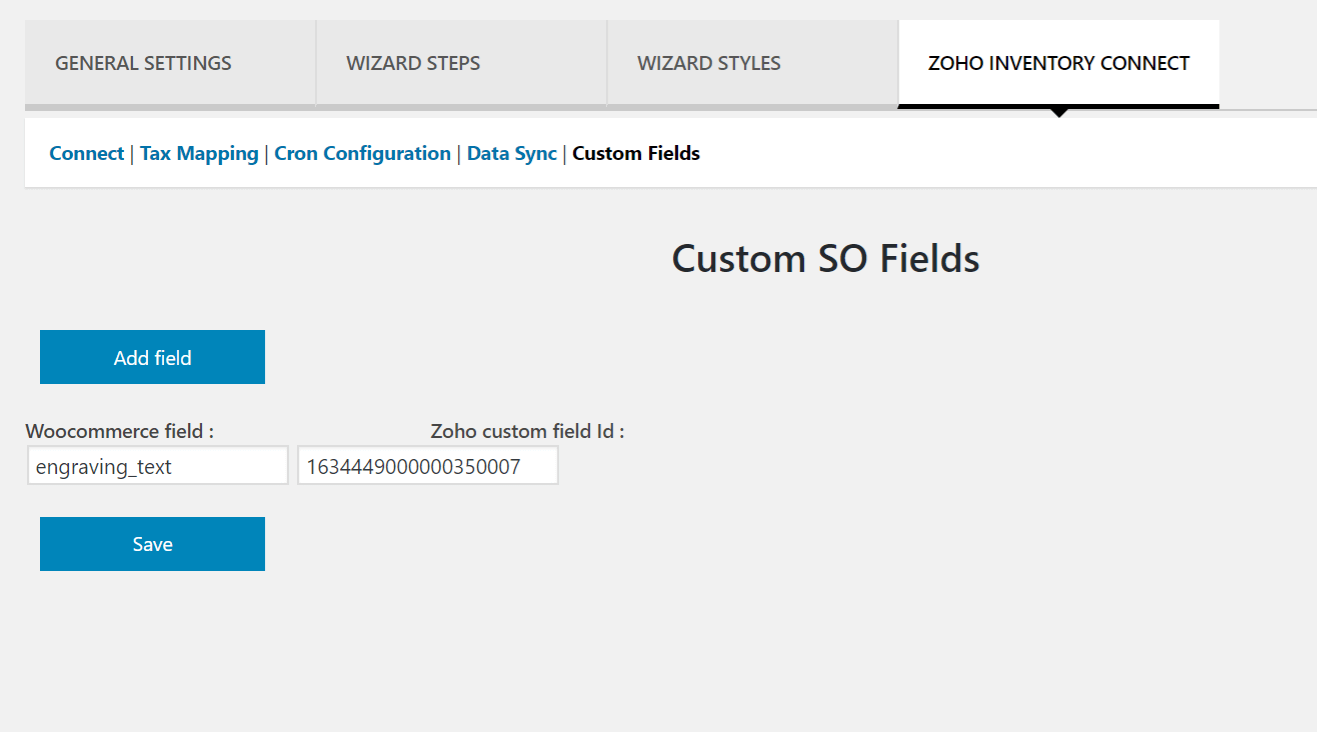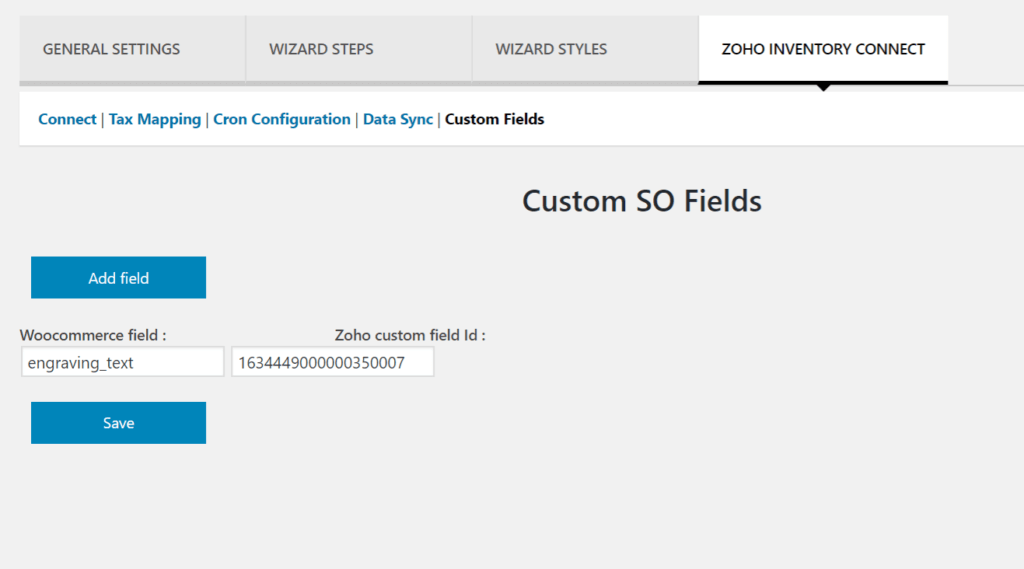 Simply fill in the WooCommerce field name on the left side and the Zoho Field ID on the right side and click on save. Voila! Now you have enabled complete orders if you use custom fields!