Mapping Contact fields
We have ensured that all required fields are automatically mapped after connecting your store to your Zoho account. In some cases, this might not happen due to your hosting security, so please ensure following fields are mapped:
First Name = [order_meta._billing_first_name]
Last Name = [order_meta._billing_last_name]
Account Name = [order_meta._billing_company]
Full Name = [order.customer_name]
Email = [order_meta._billing_email]
Phone = [order_meta._billing_phone]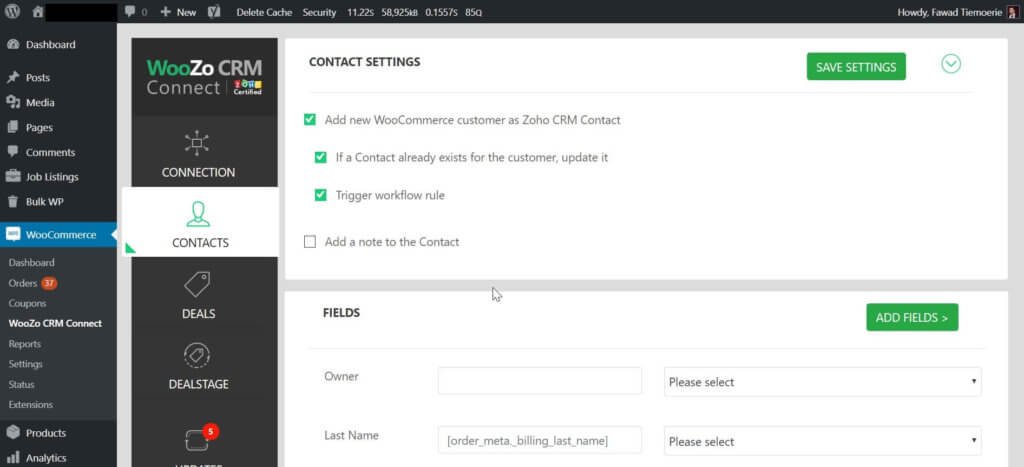 Please continue to the next documentation page.
IMPORTANT: please ensure your Zoho CRM field is a text type, numbers or date and not a dropdown, lookup etc.