Settings
Now that you are connected, its time to ensure you setup the proper settings to sync the orders as invoices to ExactOnline.
First click on the button "Sync Contacts" and wait until all contacts are synced.
Then click on the "Sync Items" button to synchronize all the products.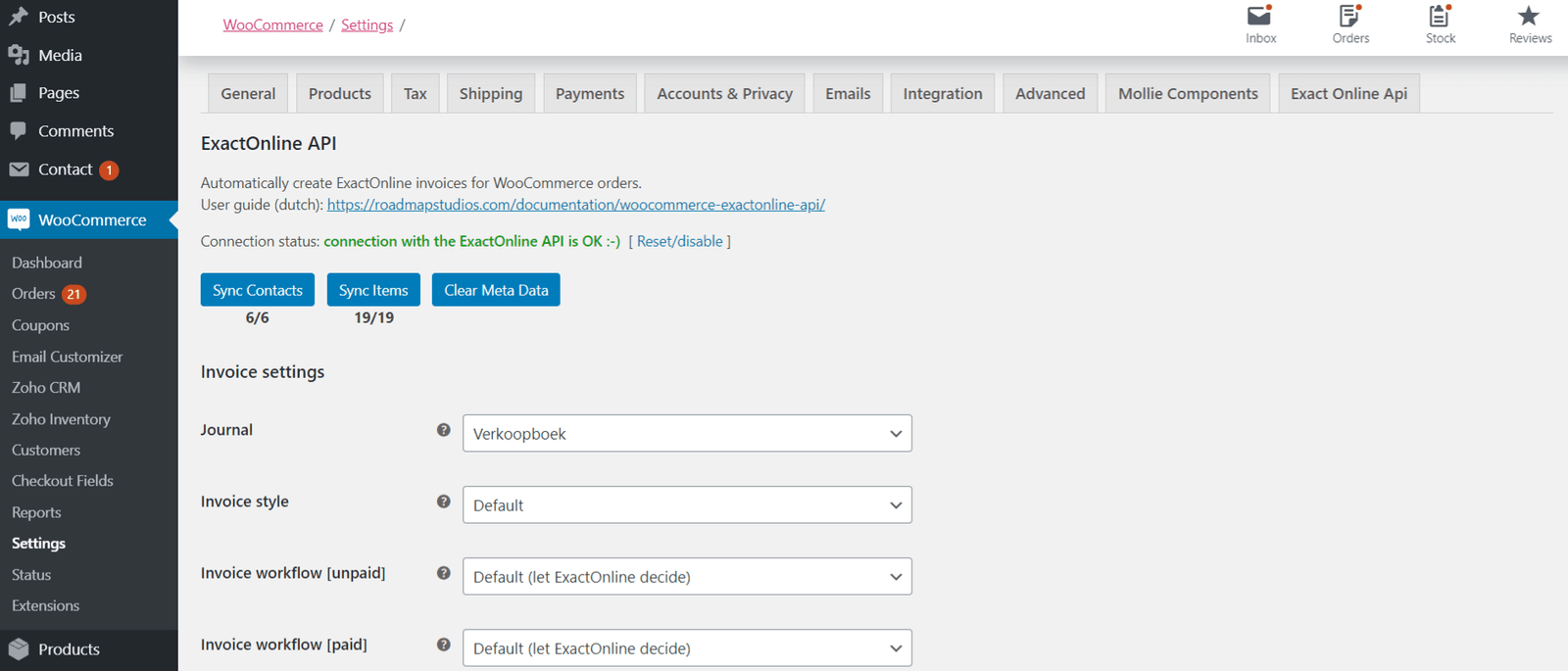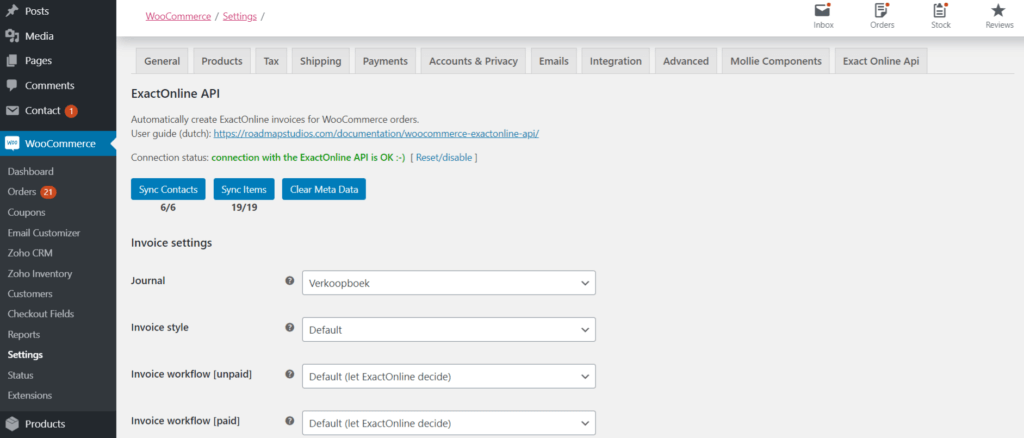 Once you have synced the contacts and items, you can continue in choosing the proper ExactOnline settings to ensure the invoices are generated correctly. When done, please click on the button "Save Changes".
That is all, now you have connected your WooCommerce store to your ExactOnline account. All orders will get synced as invoices with the settings you chose.